GETTING TO KNOW YOUR PRINCIPAL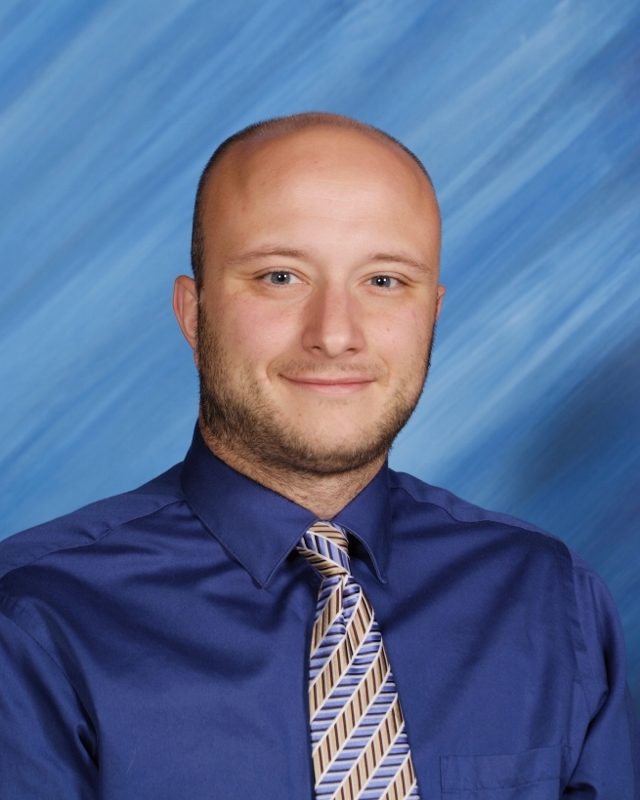 My name is Grant Torpin and I have the absolute privilege of serving as the 5-12 Principal and Career Academy Coordinator for the students, staff, and parents of Wynot Public Schools. It is an honor to be able to call this school and community home.
I grew up in the small town of O'Neill which is less than two hours from Wynot. After graduating high school in 2005 I attended UNK where I earned degrees in Business Education and School Administration. More importantly this is also where I met my wife Jenny who was also studying education. We got married in 2010 and together have two children named Carter and Natasha. Carter will be a second grader and Natasha will begin her second year of pre-school. Both are just as excited as I am to be Blue Devils!
What drew me to education was my strong belief in helping others and staying active in my community. Over the past ten years I have taught in Kearney, Shelton, and Omaha. Along with teaching I have also been a coach, assistant athletic director, technology facilitator, and summer school principal. In these various roles my passion was seeing students grow as individuals, become successful, and learn new skills that will help them beyond the classroom. As a principal it is my hope to take the success I saw with my students and expand it to have an impact on the entire school community.
Throughout my career I have had the opportunity to work with many administrators that I admire greatly. They have taught me countless things including many different ways to be successful in my upcoming career as a principal. Specifically I have narrowed it down to the following ten core beliefs:
At the end of the day, it's all about the quality of the teacher in the classroom. Focus on students by focusing on teachers!

Relationships matter! Have at least one meaningful interaction every day.

Build trust with the students, staff, and the community by listening, caring, and being present.

Don't worry about state testing in March...worry about it in August!

Identify problems early and provide support early.

Get out of the office!

Student safety should be a top priority for every school and principal.

Procedures and routines are key!

Principals can't do it all. Know the talents of your staff and work together as a team!

Celebrate everyone!
On top of this list, I also feel that having open lines of communication is critical to the success of any principal. If you have any questions for me I encourage you to e-mail me at grant.torpin@wynotpublicschools.org or simply call up to the school.