Listen to the Quiz bowl team compete live today on KTCH radio. Wynot vs Windside at 11:30am. Go Blue Devils!
Joseph, Bently, Brooke, Aven, Autumn, and Michael represented Wynot at the Stanton Junior High Honor Band and Choir on Saturday, February 4! The students rehearsed throughout the day with junior high students from 33 area schools and performed a beautiful concert in the afternoon!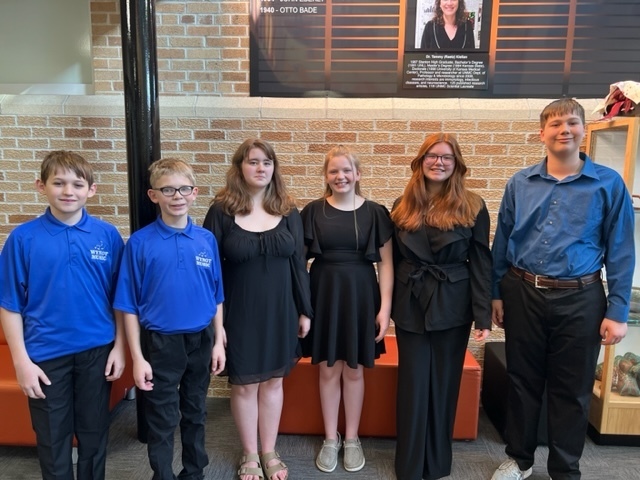 .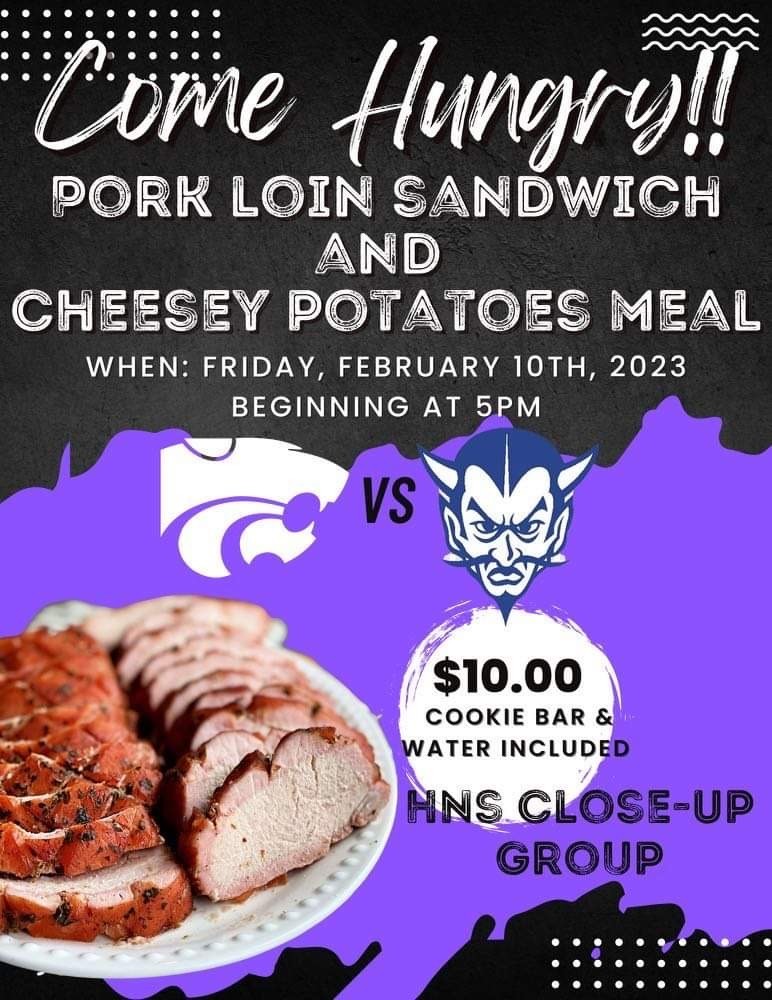 Congratulations to the Esports team for finishing 4th place at State Competition. Holden Merkel, Justis Collins, Brandon Rempfer, Kailen Hanson and James Collins. Great Job. Awesome Job!
Results of the Wayne Classic Speech Meet. Way to go Speech Team. OID: Colin Wieseler, Jude Krie, Isabelle Heimes, Hannah Dodge and Eliza Lange 2nd place in Champs Finals Serious Prose: Isabelle Heimes 2nd place in Champs Finals Duet: Jude Krie, Colin Wieseler 1st place in Honors Finals (2 Perfect 50s) OID: Holden Merkel, Justis Collins, Kailen Hanson, Francesco Turchetto, Benjamin Dodge 5th place Honors Finals Entertainment: Holden Merkel 6th place in Honors Finals
Wynot boys defeats Ponca 37-25.
Wynot HS Art department is in need of any type of product box (cereal, cracker, cookie, etc.). Students will be attending an art show in March, in which the students will be completing a group activity consisting of a collaged mosaic of our mascot. We'll take any color, but might really need our school color, BLUE!!! We'd greatly appreciate your help!
The Cedar County 4-H Program has a shooting sports program the enables youth to learn and develop safe firearm handling skills and fundamentals of shooting. Youth ages 11-18 interested in joining the Cedar County Sharp Shooters Shotgun program, please see attached flyer for details.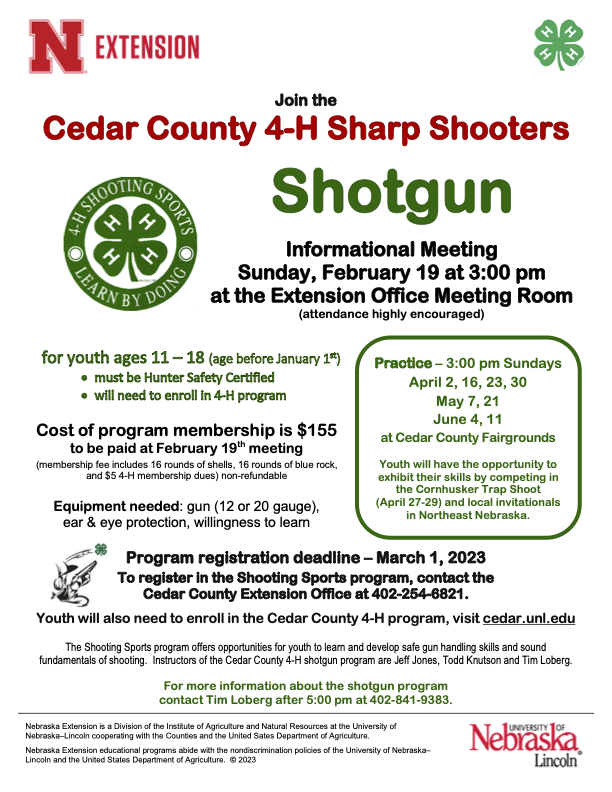 The Sophomore Class is putting on a Valentine's Day Fundraiser! If you'd like to purchase Valentine's for someone special at school, students will be bringing order forms home today! Return them to school by Feb. 2, 2023.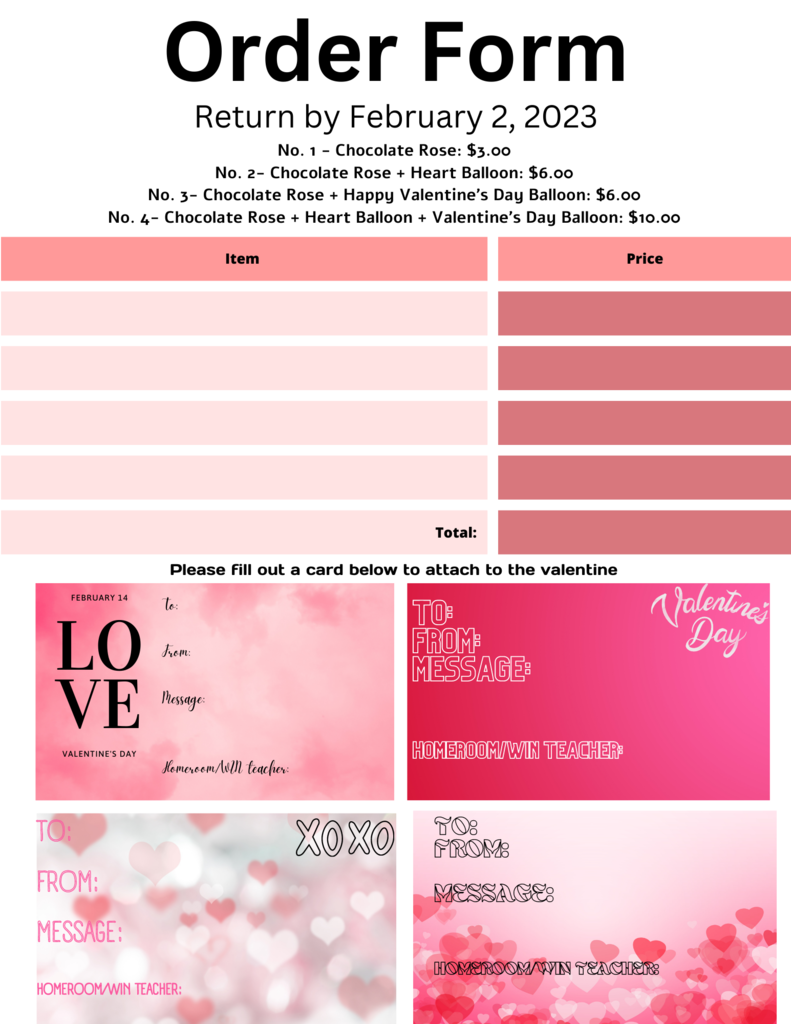 Wynot Public Schools will host Semester 2 parent-teacher conferences on February 20, 2023. Elementary teachers (K-4) will be reaching out to parents this week to set up times. Middle/High school parents stop by school anytime between 11:00am - 7:00pm to talk with your child's teachers.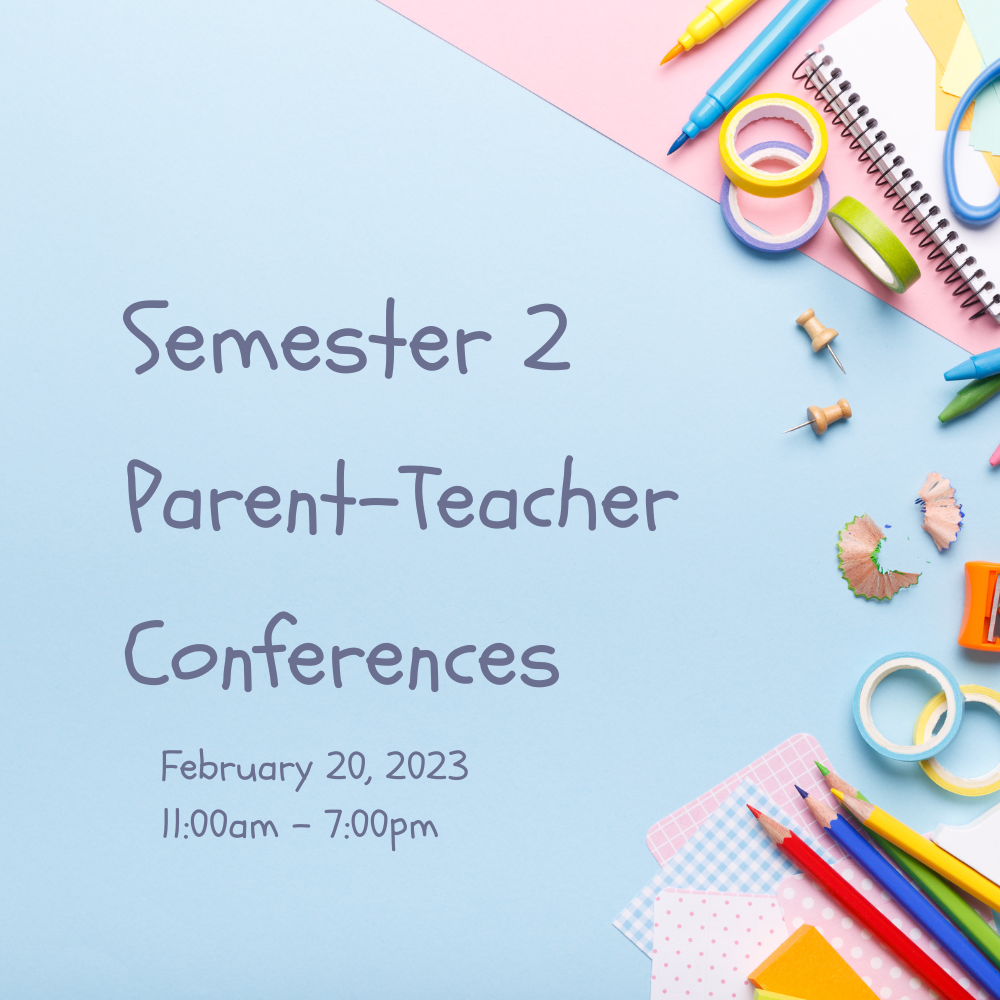 Due to incoming bad weather, the speech meet tomorrow has been cancelled. The meet has been rescheduled for Monday. Wynot will host.
Due to incoming weather issues, tomorrow's Junior High basketball tournament in Crofton has been canceled.
There will be a 10am late start for WPS tomorrow, January 20. School will dismiss at 4:00pm. Drive Safe.
Due to the weather and poor road conditions, there will be no school tomorrow, January 19th. Keep warm and stay safe.
Due to the forecast, there will be no school tomorrow, January 18th.
.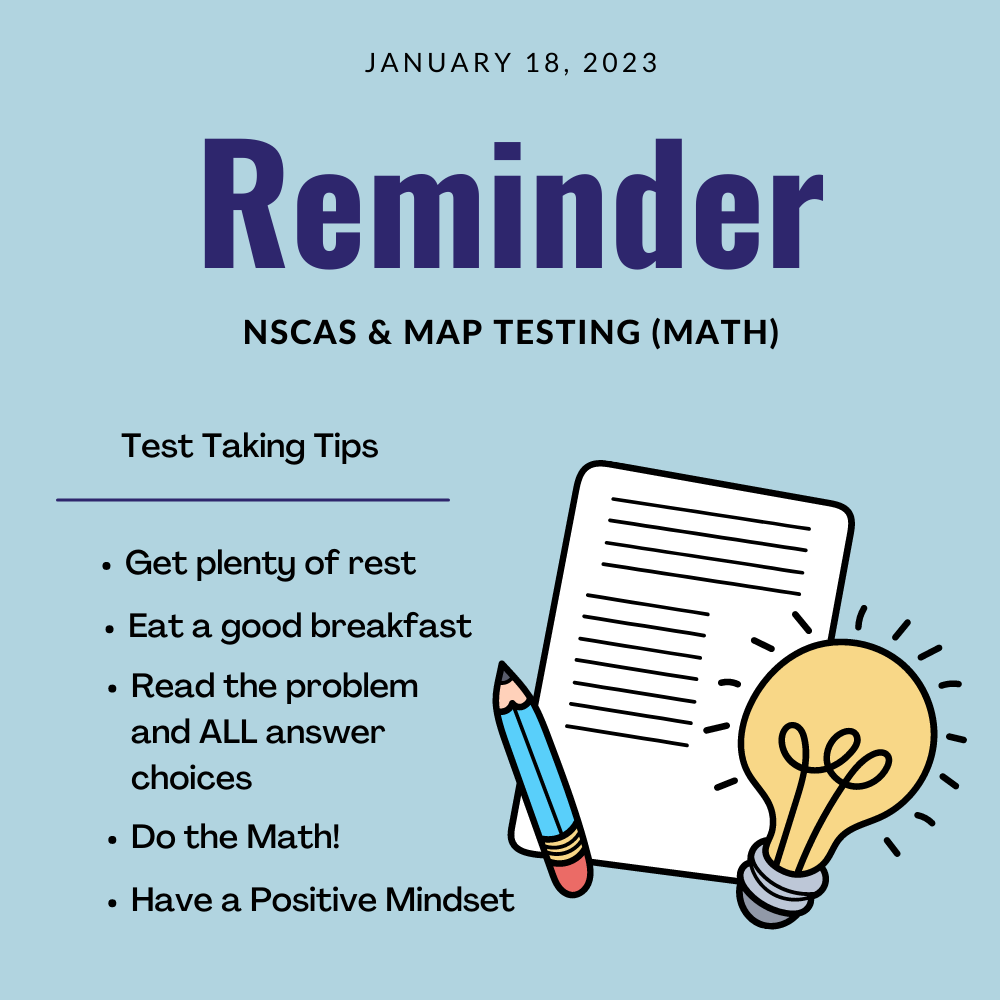 .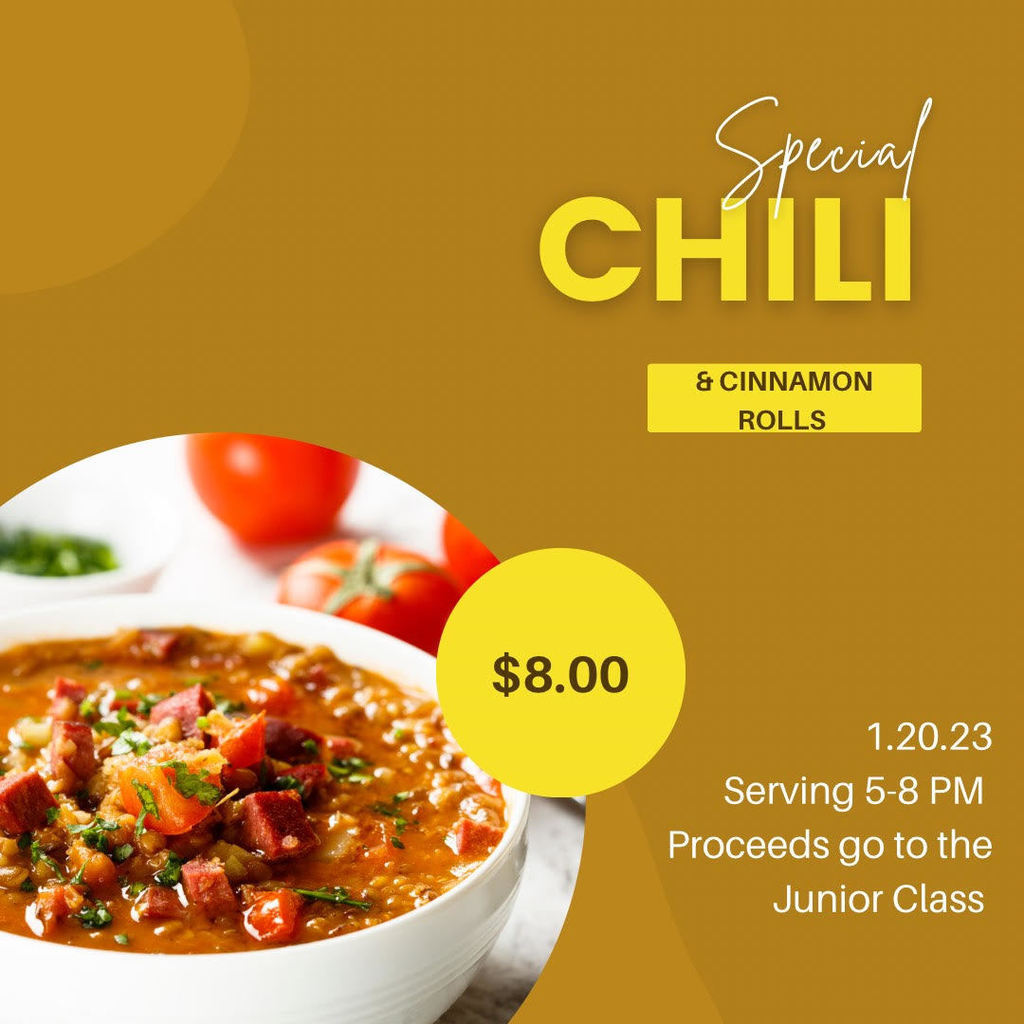 Congratulations to the Quiz Bowl team for their win against Leigh today during the KTCH radio tournament! On to the next round.