School is canceled for today, Feb 23. If conditions improve by tonight, the subdistrict home game vs Wausa will be played as scheduled. A decision will be made by both schools later this afternoon.
Due to the weather, WPS will be dismissing at 12:00pm today, February 22. Parents, please feel free to pick up your child sooner if you are able. Thanks and safe travels!
Due to the incoming snow storm, school will dismiss at 1:00pm today, February 22nd.
D2-4 Sub district Wynot 66 Walthill 37 Wausa 55 Winside 46
WPS parents, students, and staff, Given the excessive number of missed school days we've had this year due to bad weather, and another weather event coming, it will be necessary to convert March 13, March 20, and March 27 from No School days to instructional days.
Awesome job Semester 1 Honor Roll students!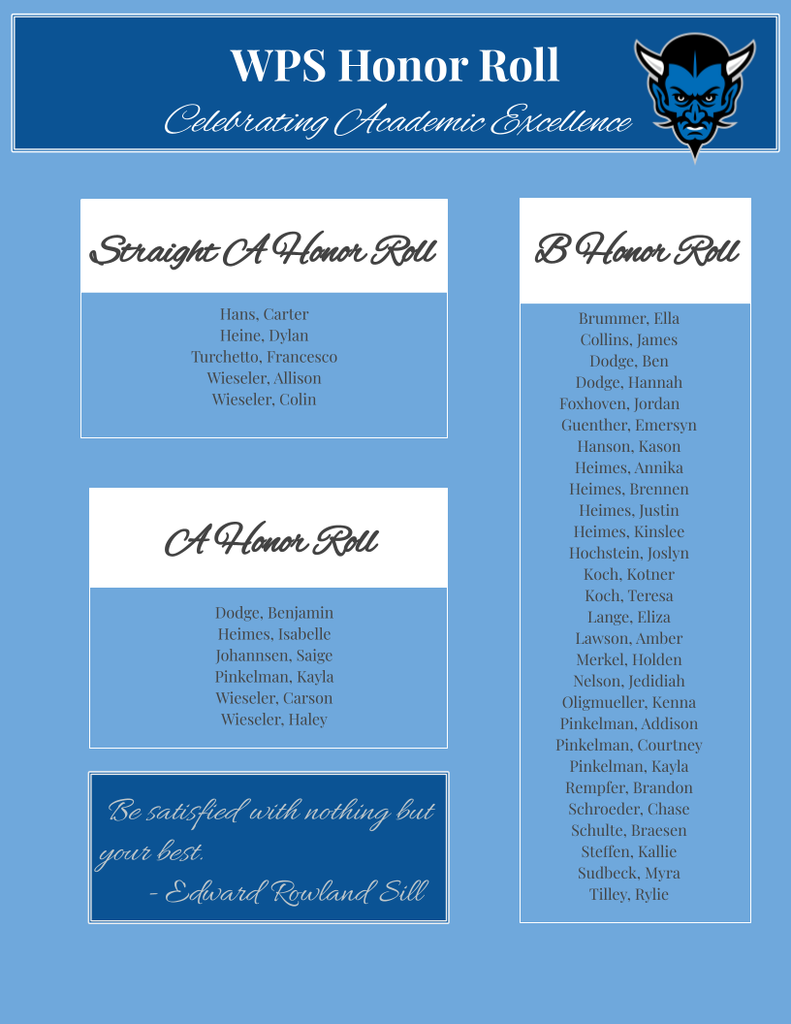 Congratulations to the medalists from the Crofton speech meet held on Saturday. Witches OID (Eliza Lange, Isabelle Heimes, Hannah Dodge, Jude Krie and Colin Wieseler) received 2nd place. Isabelle Heimes 3rd place in Serious Prose. Jude and Colin 5th place in Duet. Hannah Dodge 5th place in Extemporaneous. Hannah 6th place in Persuasive and Joslyn 6th Poetry.
Save the date: Speech Fun Night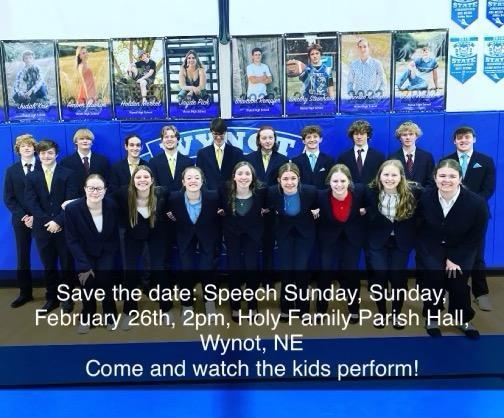 Reminder: Parent-teacher conferences will be held Monday, February 20th (11am - 7pm). Please check in with your student's homeroom (zero period) teacher to pick up Map Growth reports.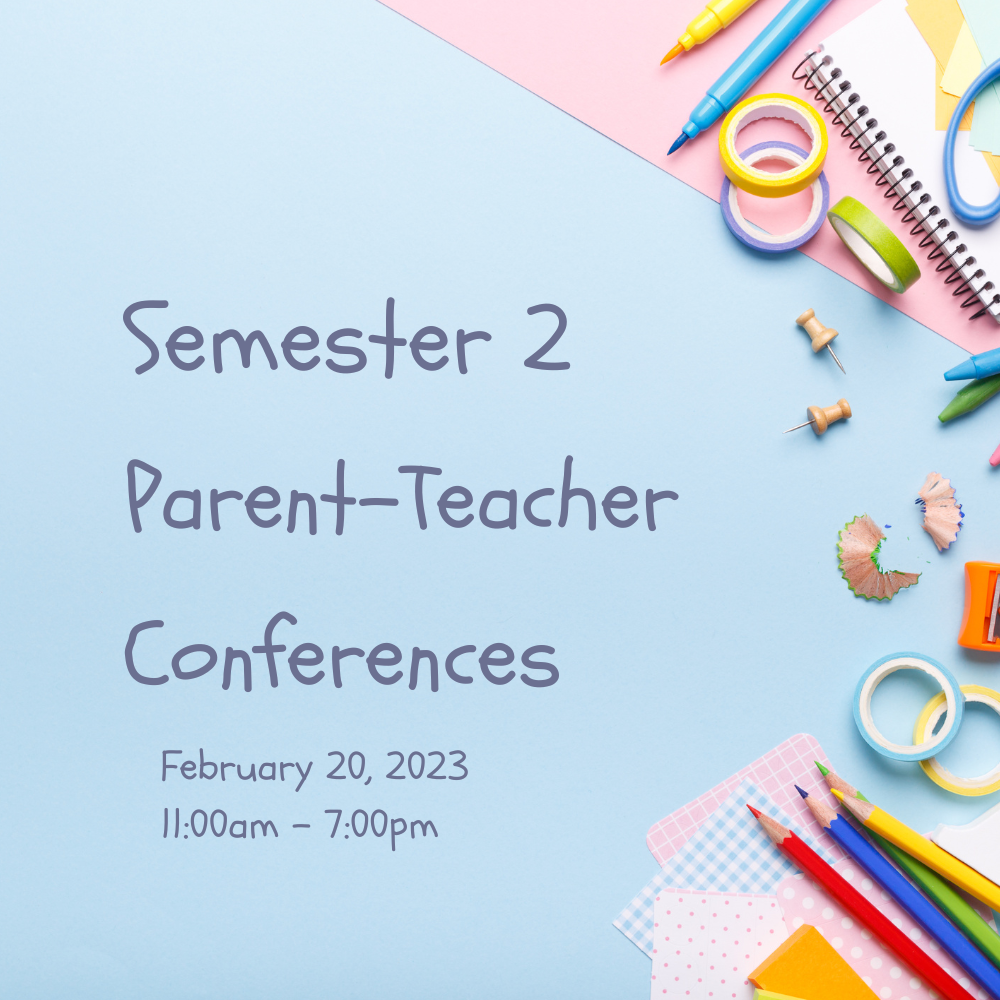 Wynot Lady Blue devils defeat Humphrey St. Francis in the D2-4 Sub-district final by the score of 40-35. Way to go girls!
Due to a combination of high winds and unsafe road conditions, WPS will have a 10AM start tomorrow, Feb 15.
.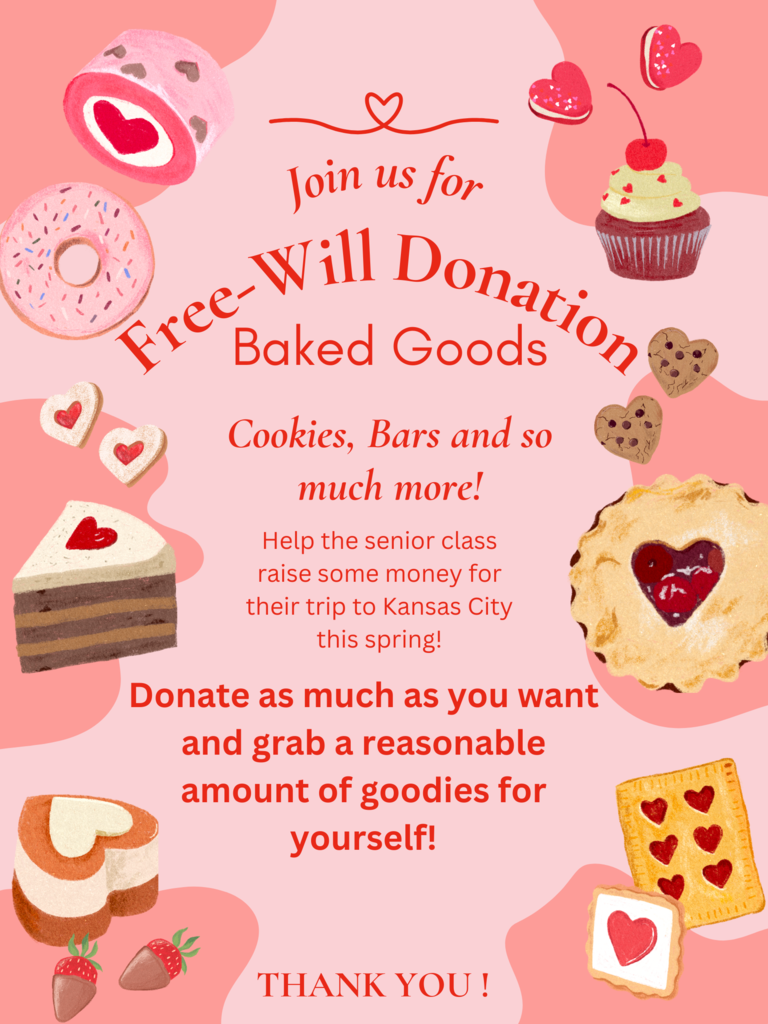 The girls and boy's basketball teams played in the Lewis and Clark Conference basketball tournament last night. The girls team took second place and was defeated by Ponca. The boys team took first place by defeating Wakefield. Congratulations to both teams. Way to compete and represent your school with pride.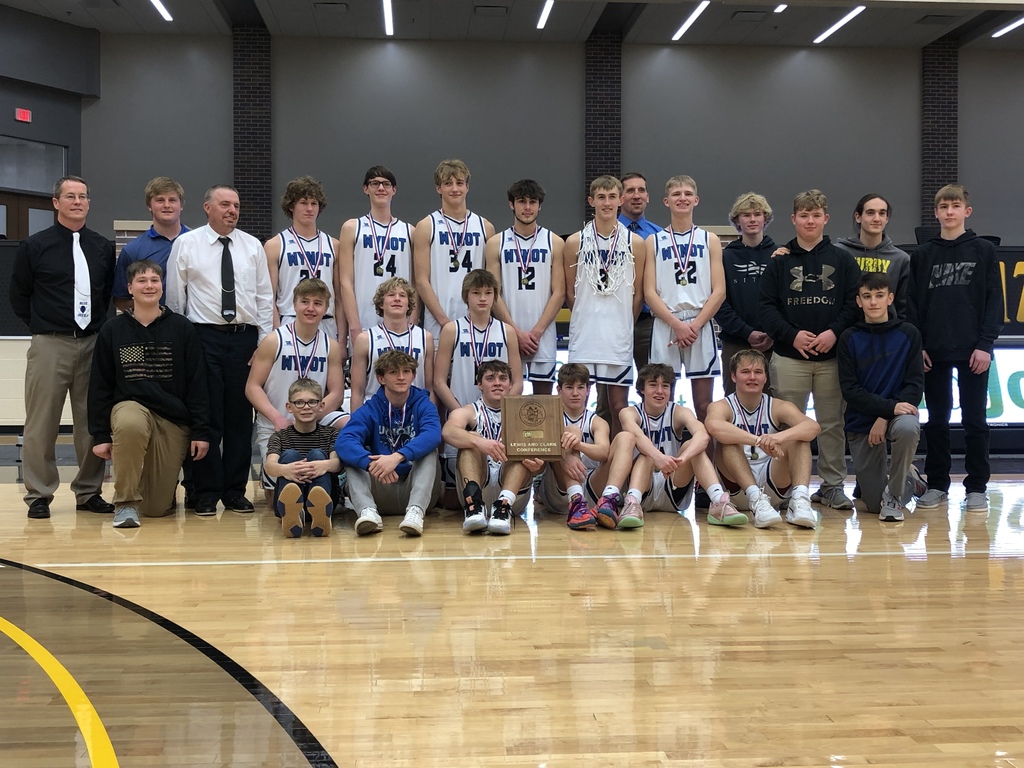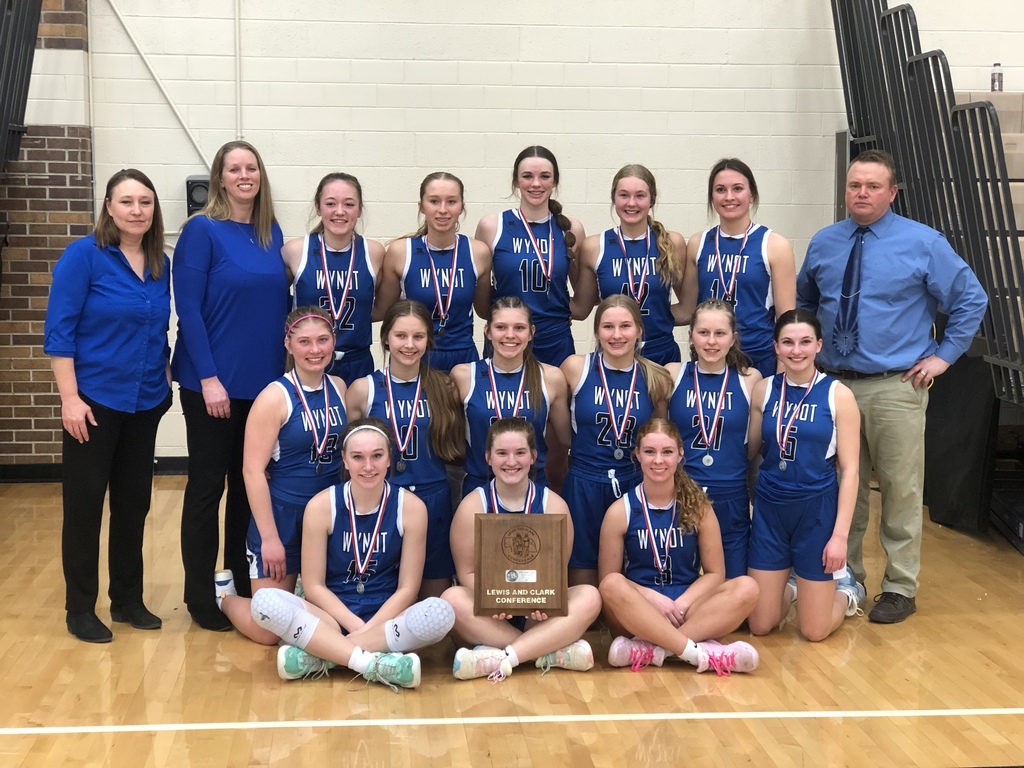 Listen to the Quiz bowl team compete live today on KTCH radio. Wynot vs Windside at 11:30am. Go Blue Devils!
Joseph, Bently, Brooke, Aven, Autumn, and Michael represented Wynot at the Stanton Junior High Honor Band and Choir on Saturday, February 4! The students rehearsed throughout the day with junior high students from 33 area schools and performed a beautiful concert in the afternoon!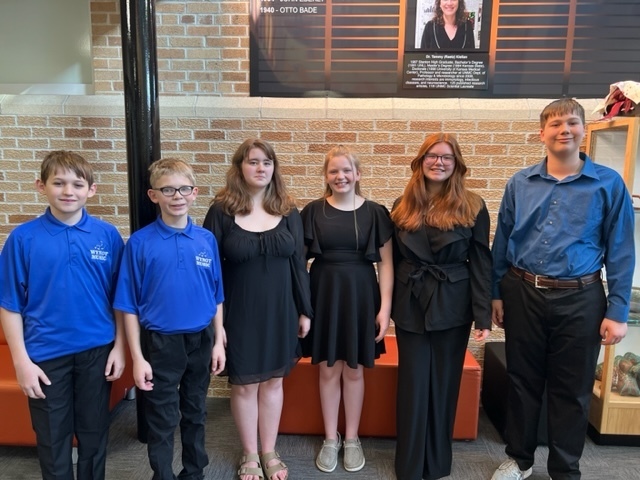 .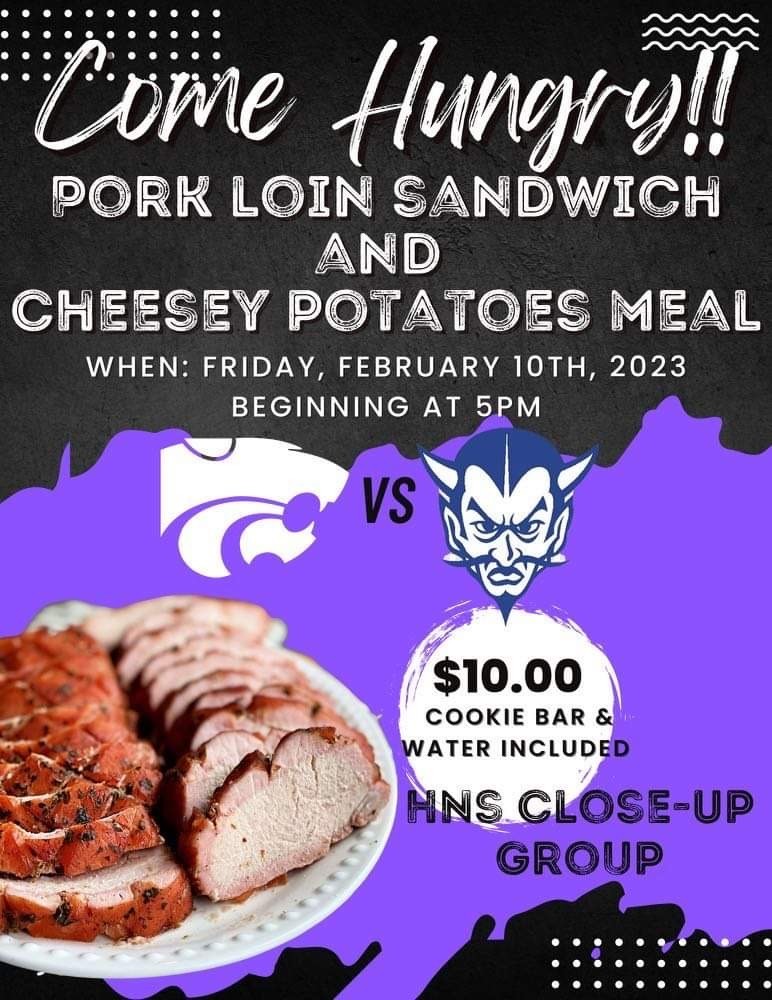 Congratulations to the Esports team for finishing 4th place at State Competition. Holden Merkel, Justis Collins, Brandon Rempfer, Kailen Hanson and James Collins. Great Job. Awesome Job!
Results of the Wayne Classic Speech Meet. Way to go Speech Team. OID: Colin Wieseler, Jude Krie, Isabelle Heimes, Hannah Dodge and Eliza Lange 2nd place in Champs Finals Serious Prose: Isabelle Heimes 2nd place in Champs Finals Duet: Jude Krie, Colin Wieseler 1st place in Honors Finals (2 Perfect 50s) OID: Holden Merkel, Justis Collins, Kailen Hanson, Francesco Turchetto, Benjamin Dodge 5th place Honors Finals Entertainment: Holden Merkel 6th place in Honors Finals